Retrace the footsteps of Ireland's most famous and celebrated poet, William Butler Yeats in Sligo with your expert guide, Auriel Robinson, along one of the most dramatic coastlines in Ireland. In 1914, when Yeats wrote about Rosses Point, he summed up exactly what you will still see today when you look out across the water toward Coney Island. The famous Metal Man stands proud on a rock in a swirling channel, dressed in naval attire and points to the left to tell ships to stay clear of him. He is known as the man who never tells a lie and has saved thousands of lives of sailors and fishermen throughout the last two hundred years.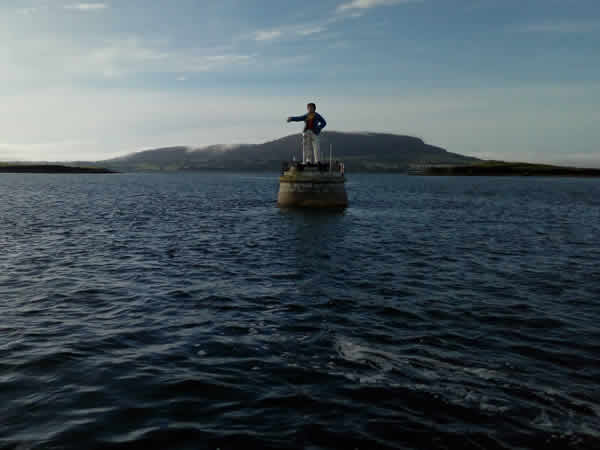 After you meet your guide along the promenade of Rosses Point, a scenic maritime village just west of Sligo Town, she will tell you all about the shipping history of Sligo Town, Sligo Harbour and Sligo Bay. Sligo was a busy port for centuries and scenes of ships passing in and out of here were common in the old days. These scenes are reflected in the amazing and colourful oil paintings of Jack Butler Yeats, William's brother. We'll walk along the sea taking in gorgeous views of Oyster and Coney Island while you can soak up coastal scenery. We can examine pretty, wild flora like red Valerian or 'Kiss me quick' as it is known as, or rare Irish white orchids if you're lucky! You'll visit a ruined cottage that was used as a watch house in the old days. Blackrock lighthouse can be seen in the bay and the vast Atlantic Ocean energises you as you stroll along this tranquil way.
Sligo Town Trail
After your walk at Rosses Point, we'll drive into Sligo Town and we'll have a tasty brunch at award winning Café, 'WB's Coffee House'. Auriel will then take you on a guided tour of Sligo Town, stopping at historic buildings associated with William Butler Yeats and his family including a quirky bronze statue that was made for him after he died.
Top Tip! It is recommended that you do both walking tours, however, if you would only like to do one of the walking tours, that is possible but please ask at the time of booking. It is recommended that you visit the 'Model Arts Centre' to see the famous oil paintings by Jack Butler Yeats and the Yeats Memorial Building and Museum in Sligo Town.
Historical Background
William Butler Yeats was a Nobel Prize winner for this poetry in 1923. He was born in Dublin in 1865 and lived his family moved to London where his father, John Butler Yeats had a career in law. Later, he left this to pursue his career in art. Siblings, William Butler Yeats, Jack Butler Yeats, Lily Butler Yeats and Lolly Butler Yeats all spent their childhood years in Sligo. The family lived in London, however, their mother, Susan Mary Pollexfen came from a wealthy merchant family in Sligo who owned a milling and shipping business which meant that they would travel from England to Sligo on ships that were owned by the Sligo Steam Navigation Company, established in 1865 by their Grandfather, William Pollexfen, Arthur Jackson and William Middleton.  The children were naturally fond of this seaside village Rosses Point and stayed in family summer houses and at Merville House in Sligo Town. Below, you will see what Rosses Point meant to William Butler Yeats and his brother, Jack Butler Yeats.
'When I look at my brother's picture,  'Memory Harbour',  houses and anchored ship and distant lighthouse all set close together as in some old map ,  I recognize in the blue-coated man with the mass of white shirt the pilot I went fishing with and I am full of disquiet and excitement and I am melancholy because I have not made more and better verses'. In half the pictures Jack paints, I recognise faces that I have met at Rosses Point or the Sligo Quays'.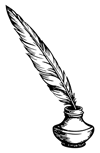 MEETING POINT
Harry's Bar Carpark


PRICE
€35 Adult, €15 Child *Lunch is not included
WEATHER
Bring an umbrella in case of rain

TERRAIN
Easy – pathway and promenade, streets.
DURATION
Rosses Point Walk: 1.5 hours max. Sligo Town Walk: 1 hour