Visit the pretty seaside village of Strandhill in Co. Sligo, take a walking tour with Seatrails and immerse yourself in coastal heritage. We start this walking tour in a bustling surf village of Sligo called Strandhill. Your guide, Auriel will meet you at a large cannon along the Strandhill promenade and you can watch the gorgeous blue waves of the Wild Atlantic Way roll in. We'll take a relaxing stroll down the beach and then pass the huge sand dunes of the Shelly Valley which have their own unique flora and fauna including the pyramid orchid, early marsh orchid and the rare bee orchid. Auriel points things out to you as you walk so you can learn about an important eco system that exists here.
Soon, amazing mountainous scenery will take your breath away. You will see a very prominent 330-370 million-year-old carboniferous limestone plateau known as Knocknarea Mountain appearing in the distance. The legendary Irish Queen Maeve of Connaught was buried here in a 5000-year-old passage grave. To the west, the strand is sheltered by a long spit which acts as a home to several wild birds and rare Irish orchids. The channel and strand are usually teeming with wildfowl and even Atlantic grey seals.
Auriel will take you across a vast strand to a very interesting archaeological site called a shell midden. This is where people gathered in the Stone Age to feast on shellfish by the seashore. She explains the site to you, what was found during excavations and about the surrounding area and how they cultivated oysters in Sligo many years ago. You might see seals on sand banks on a sunny day. After our walking tour, we will head back to Strandhill village where you can sit back, relax and enjoy a nice outdoor lunch taking in the cool 'surf vibe' here.
'Ireland's Earliest Takeaway'
*If you are a group of 6 people or over, why not try our' Strandhill Shellfish Experience' and have a friendly local chef and restaurateur cook mussels in a delicious garlic and cream sauce for you there and then on the rocks? We call this 'Ireland's Earliest Takeaway' and it is part of the wonderful 'Sligo Food Trail'. You can taste the fruits of the Wild Atlantic Way al fresco while surrounded by fabulous scenery and you will be re-enacting a special gathering that took place thousands of years ago. Please contact us if you want your group to experience this!
Top Tip
We highly recommend you treat yourself to a seaweed bath afterwards in award- winning seaweed baths; Voya at Strandhill, Sligo. We can book you in if you wish, just ask at the time of booking!
Historical Background
Strandhill is known in Irish as Leathros meaning half promontory. It is a small village located on the western end the Coolera Peninsula or Cúil Ira in Irish and overlooks the vast Atlantic Ocean. We know that there was settlement here for thousands of years but the village itself sprang up after a lawyer's clerk from Belfast called Benjamen Murrow built a fine residence for himself at the top of the hill in 1902 and called it after Argentina's capital, Buenos Aires House and Drive. He placed a cannon form a battery at Rosses Point, (a beautiful peninsula to the north of here), at the promenade which is still a tourist attraction today. Traditional Seaweed Baths were also built along the promenade which encouraged the Sligo people and visitors to enjoy themselves by the seaside. This tradition has been carried on to present day. The lively village now attracts surfers from all over the world.
Adjacent to Strandhill village, there are huge sand dunes and a sand spit that is full of wonderful flora and fauna and is a designated Special Area of Conversation and Natural Heritage Area. This means the area is protected due to its rare species of flora, namely the bee orchid and its abundance of wild birds. Culleenamore Strand is situated to the south of the sand dunes and part of Ballysadare Bay. Stunning Knocknarea Mountain dominates the skyline above it and the granite peaks of the Ox Mountains can be seen across the bay. Culleenamore is a vast open strand that empties out at low tide providing walkers with their dogs or riders with loads of space to roam or gallop. Horse racing on the beach (flapping) went on here since the middle 1800's until just a few years ago.
The channel that flows through the bay is a haven for Atlantic Grey Seal. Many local fishermen used the bay for fresh salmon and sea trout and shellfish including lobster, crab, scallops, limpets, periwinkles, mussels and oyster. Oysters were in fact cultivated here since the 19th Century by the Middelton family and the oysters were so good that they were called the best in Ireland in a national newspaper. Famous Irish actress and BBC presenter, Noelle Middleton who starred in 'A Yank in Ermine' took over a 19th Century boathouse here in later life that she inherited from her father and started oyster farming herself as a hobby. You can still see the old oyster beds to this day. Oysters were available here for thousands of years since there are many shell midden sites in this area to prove it.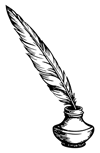 MEETING POINT
Cannon, Strandhill

MINIMUM NUMBER
6 for Walk with shellfish, 2 for Walk Only

PRICE
Group rate starts from €100

TERRAIN
Rocky shore, sand dunes, strand, wet
DURATION
c. 2 hours without shellfish, 4 hours with

EQUIPMENT
Water, hiking poles (optional), warm hat, sunscreen, sandwich, chocolate snacks, quality hiking boots, waterproof trousers & jacket
Excellent walk today around Strandhill with Auriel. Learnt a lot about the local history of the local area. Would highly recommend and will definitely use again when we return to the area. Many thanks😀

Date of experience:

 July 2019