Visit Sligo Town, accompanied by expert archaeologist and guide, Auriel Robinson, through a vibrant city in the northwest of Ireland that has a rich history and literary connection celebrating the life of William Butler Yeats. Our walking tour includes the most interesting buildings, history and quirky facts about Sligo and its people. The town itself dates to the Norman period and was built up on the mouth and banks of the Garavogue River or 'An Garbhóg' in Irish. This river flows into what is now known as Sligo Harbour but in the past, Sligo was known as 'Sligeach' which means shelly or shelly place. Your guide will visualise how the town looked c. 900 years ago! There is a charming atmosphere as you walk through the streets, along the river and you can simply chat to the locals or shop, pub and restaurant owners.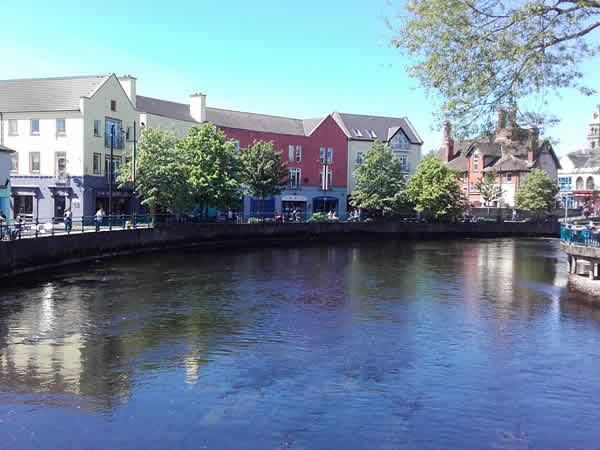 The tour will start at Sligo City Hall, a site of historic importance and connected with famous Irish poet, William Butler Yeats and Constance Markievicz, one of Ireland's highly respected heroines and female activists before and during the 1916 rising. We will stop at a fabulous bronze statue of the poet himself and you will be invited to quote a poem of his if you wish. William Butler Yeats loved Sligo and spent many summers here, as did his brother, Jack Butler Yeats, who became a famous Irish oil painter. The sisters of William Butler Yeats were successful craftswomen and set up their own printing firm and you will hear about them too on this tour.
Photo Credit: National Library of Ireland Collection
Another notable stopping point on the walking tour is at Sligo Abbey which still stands, since 1252 AD. This historic monument provides a hint of Sligo's religious past. Dominican Friars lived and worshipped here and fed the poor and sick of the town. They played an important role in society but sadly, in the 16th Century, most monasteries across Ireland were burned during the reign of King Henry the 8th of England. This building remained in use, however, until 1641. The story of Sligo Town and its people will be revealed to you as you continue with your guide.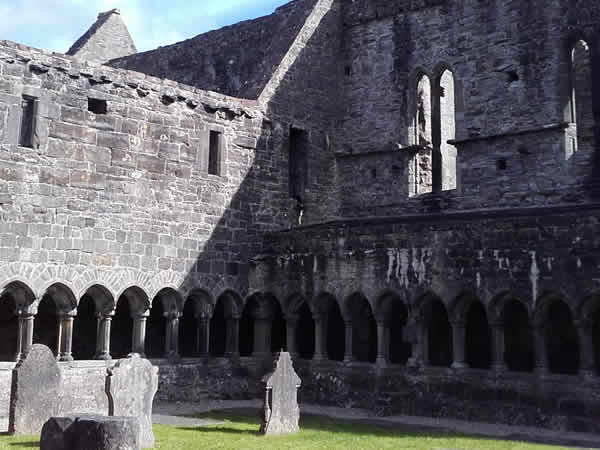 During the walking tour, you will also get a sense of activity that went on in Sligo Harbour many years ago and how it extends out to Coney Island and Rosses Point. These are fabulous places to visit after your tour with wonderful sea views along the Wild Atlantic Way. Your guide will also give you local info and recommend several places to visit in the town, such as the best Cafés, the best pubs, quirky craft shops and where you can find a really good, authentic, traditional Irish music session!
Top Tip! It is recommended that you visit the 'The Model Arts Centre' to see the amazing oil paintings of Jack Butler Yeats and the Yeats Memorial Museum and Gallery. 
Historical Background
Sligo was originally founded by the Normans after they invaded Ireland in 1169 AD. Before a castle or town ever grew here, there may have been a small village of wooden huts and a crossing point over the river Garavogue. We know that the Vikings attacked several monasteries in the 8th Century to the north of Sligo Town, namely, Drumcliffe which was a Columban monastery and one on Inishmurray Island that was found by St. Molaise. However, there is little artefactual evidence to show that the Vikings (Norse and Scandinavian explorers) built a longphort at the location of the town, yet they did build one outside the town, at a site called Knoxpark near Ballysadare village and on the mouth of the Owenmore river. This only came to light some years ago due to the development of a new road and excavations revealed the remains of 200 Viking burials.
The first castle ever to exist in Sligo Town was founded by Lord Maurice FitzGerald in 1245 AD, an Anglo-Norman lord who owned huge tracts of land in Ireland and whose family played a major part in the Norman invasion in Ireland.  He also founded the Dominican Friary in 1252, today known as 'Sligo Abbey. The earliest castle didn't survive, and another was built later and founded by Richard de Burgo, one of the Red Earls of Ulster in 1310. This too was attacked, and Sligo Town was sacked and burned several times for hundreds of years afterwards due to its valuable harbour and busy trade with Europe plus due to Irish resistance toward English occupation in Ireland post Norman Period. Even though not much architecture survives from the earlier periods today, the old streets names of Sligo Town do, such as Wine Street, Castle Street, Quay Street and Abbey Street.  Thanks to our most famous Irish poet, William Butler Yeats and his poem, 'September 1913', we have distinctive reminders of our turbulent history and bravery of the Irish people as they fought for independence in the early 20th Century. The actions of these people are immortalised.
'Was it for this the wild geese spread, The grey wing upon every tide; For this that all that blood was shed, For this Edward Fitzgerald died, And Robert Emmet and Wolfe Tone, All that delirium of the brave? Romantic Ireland's dead and gone,  It's with O'Leary in the grave'.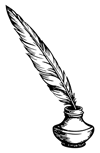 MEETING POINT
Sligo City Hall (Sligo Town Centre, Quay St.)


PRICE
Group rate starts at €100.00
WEATHER
Bring an umbrella in case of rain


Awesome sights

Joined Auriel for a walking tour of Carrowkeel and the Caves of Keash. Awe-inspiring! A step back into prehistory with breath-taking views. Auriel is a knowledgeable, friendly guide, willing to answer questions and discuss the answers. I had a wonderful day visiting these sites off the beaten path. I have been to Carrowmore, up Knocknarea etc. on my own, but will definitely take these trips again with Auriel and Seatrails on my next trip to Sligo