Explore these magical purple mountains and embrace Ireland's ancient sites that are hidden within which are older than the Egyptian pyramids! Our tour will incorporate a day in these untouched mountains in south County Sligo which are filled with Irish mythology and folklore, wild flora and fauna, fascinating archaeology including megalithic tombs, an ancient village and spectacular natural caves. This is a unique karst landscape and a photographer's dream. We will visit three sites on the day, the Carrowkeel megalithic Tombs, Lough Arrow and Labby Rock Portal Tomb.
Carrowkeel Megalithic Tombs
From the outset, this trail will take your breath away. Auriel Robinson, your archaeologist guide, will explain the amazing post glacial landscape as it opens to you before you reach the ancient megalithic tombs. We'll follow a tranquil rocky track where cute mountain sheep peep out from behind the rocks at you and you can soak up the fabulous rural scenery.
In early summer, bright yellow irises pop their heads up, the gorgeous white 'May Bush' blooms which is the distinctive Irish thorn tree and purple bell heather blossoms too. Wild birds soar overhead such as the peregrine falcon.
On the route, Auriel will point out wild flowers, gorse, thorn trees and various landscape features. You will be walking through a Special Area of Conservation on an old trackway called 'The Miners Historical Trail'.  She will tell you about how things were during the Ice Age and the Stone Age and she will happily tell you some interesting Irish mythology about a famous battle that infused close by at a place called Moyturra or in Irish, 'Maigh Tuireadh'. She will also show you where turf came from and about the turf cutting tradition in Ireland. You can enjoy views over a huge blue lake and stunning rift valley.
The first tomb you visit is 5000 years old and is aligned with the setting sun on the summer solstice which makes it very special indeed! Another tomb has a well-preserved corbelled roof giving it a temple like feel inside. You will be simply amazed at these ancient burial sites of early Irish farmers.
After visiting the incredible tombs, you will return to the start point for a complimentary hot cup of tea and biscuits served to you by Auriel, al fresco. We'll then drive to beautiful Lough Arrow and to Labby Rock, one of the most impressive portal tombs in Ireland!
Lough Arrow
As you leave the Bricklieve Mountains, you can soak up and admire the quaint Sligo countryside which is covered by stone walls, small green fields, lakes and bog land. Lough Arrow, a Special Area of Conservation, is nestled between two ridges. Known as Loch Arbhac in Irish, it is a large freshwater lake and 6 kms long. It is a popular trout fishing lake and has other fish like perch, roach and bream. It has four uninhabited islands: Annaghgowla, Inishmore, Inishbeg and Muck. It has a variety of wild birds like tufted duck, grebe, wigeon and swan. There is also a 16th Century Franciscan Friary called 'Ballindoon Friary' overlooking the lake which we can visit if you wish.
Labby Rock
At the start point of our trail, we'll follow a track through a green field and farmyard to scrub land where while beautiful flowers such as devils bit scabious and purple foxglove bloom in the spring and summer time. After a short stroll along a grassy path, a huge portal dolmen tomb will appear on front of you, nestled in a small valley. You will without a doubt, sense something magical here. The landscape is so peaceful, all you can hear are the bees, birds and nature and the sheer size of the capstone will make your jaw drop. We can inspect wild flowers, moths and butterflies on your return. Enjoy this incredible experience in the heart of the gorgeous Sligo countryside.
Historical Background
The Carrowkeel Tombs are known as Irish Passage Graves and are some of the most spectacular in Ireland. It is rare to have the opportunity to enter one of these where it has been standing intact for over 5000 years. A number of these were excavated in 1911. If you wish to read more on this, click here.
Portal (Dolmen) Tombs were built during the stone age/Neolithic in parts of Europe and Ireland and can be up to 6000 years old. They are distinctive due to their huge capstone that lies at an angle over three or four supporting stones which would have been covered by an earthen mound and usually cover a burial/s. They are usually isolated sites. The tombs are thought to be the resting places of early Irish kings and Queens, their families or members of hierarchy within ancient groups or clans. The capstone at Labby Rock is one of the biggest in Ireland weighing 70 tons.
The name Labby Rock comes from the Irish word 'Leaba' meaning bed. Legend has it that this is the ancient resting place of 'Nuada of the Silver Arm' who was leader of an ancient Irish clan called the Tuatha Dé Danann.  He led his army into battle against another race called the Firbolgs thousands of years ago. The battle site is called 'Cath Mag Tuired' in Irish or the 'Battle of Magh Tuireadh'. He was victorious in the first battle but lost his arm and it was replaced with a silver one. If excavations took place here, could it be possible that archaeologists would find a silver arm?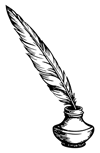 MEETING POINT
Castlebaldwin Petrol Station, N4

HEIGHT/LEVEL
c.330 metres

PRICE
Starts from €100.00

TERRAIN
Track, muck, some wet ground, grass, scrub, peat

EQUIPMENT
Hiking boots, good hat, jacket and waterproof trousers, sunscreen
Labby Rock

We were so impressed with Auriel's knowledge and enthusiasm on a trip to Labby Rock Portal Tomb that we booked a later walk to Carrowkeel. These sites are over 5,000 years old and Auriel brought them alive for us. This is worth going to Sligo for.