Watch Our Film
Are you interested to see some amazing megalithic tombs in Ireland, pitched on top of a scenic mountain? If so, join us on our Queen Maeve's Trail in beautiful Co. Sligo. Your adventure takes place on a magnificent peninsula with bays to the north and south and is not far from vibrant Sligo Town. In addition to climbing Knocknarea Mountain with your archaeologist guide, you have the choice to explore the oldest passage graves in Ireland with her at Carrowmore, which is a stones throw away. The rural landscape is stunning, wild flowers grow amongst the purple heather, fields are marked by traditional stone walls, and cattle graze happily.
Knocknarea Mountain
Auriel will brief you first on the mountain before setting off. You will love the scenery of rural Irish countryside all around you. As you head off up a mountain track, Auriel will tell you about the archaeology, geology and folklore of Knocknarea mountain. Colourful wild flora grows in crevices in the stone walls either side of you and these stone walls are full of interesting fossils which are the reamins of coral that once grew in tropical waters when Ireland was above the equator and part of a huge super continent known as 'Pangaea', 300 million years ago! Auriel will point these out to  you along the walk.
We'll pass the remains and ruins of a small village that was once inhabited during the Irish famine and you can see the tiny Irish cottages that large families lived in more than 150 years ago.  Auriel will tell you about the Irish famine and what it did to the people of Ireland and how it affected this region. If you have a distant Irish relative and are here for the purpose of tracing your roots, she will advise on who you should speak to in Sligo to help you find your ancestral home.
Continuing up Knocknarea mountain, purple heather blooms and peat is soft underfoot in places. Expect to see black face mountain sheep grazing happily, wild orchids such as the early purple orchid or the marsh orchid and delicate Irish bog cotton blowing in the wind. It really is very pretty! The wild flora of this Sligo mountain adds to the incredible and precious Biodiversity that exists here.
The views from the top are incredible. From Queen Maeve's grave, the huge stone mound/cairn that rises before you, you can see Coney Island, Sligo Bay and Harbour and Benbulben Mountain to the north. This is a photographer's dream. As we descend, gorgeous coastal and mountainous views will inspire you and you can say hi to the sheep grazing.
Carrowmore Megalithic Tombs
Once we are down from the mountain, we continue by car to the nearby Carrowmore Tombs. Auriel will then take you through the site explaining the incredible archaeology and history here.  You can then browse at your leisure afterwards in the Carrowmore visitor centre. *A small entry fee is required at Carrowmore.
Historical Background
Queen Maeve (Medb) was a famous Irish Queen of the province of Connaught. She is mentioned in the Ulster Cycle of Irish Mythology and had many husbands throughout her reign in the 1st Century AD. She was feared across Ireland, known as being strong willed, cunning and promiscuous and showed great jealousy of those who were wealthier than her! She was a true warrior Queen. The famous tale of two bulls fighting known as 'The Cattle Raid of Cooley' or in Irish, 'Táin Bó Cúailnge' is associated with her and her husband, King Ailill of Connaught and talks of her Connaught army fighting against the Ulster forces. Queen Maeve ruled from Rathcroghan in Co. Roscommon, but it is said that she is buried in a megalithic tomb, under this huge cairn which stands proud on top of Knocknarea Mountain.
Carrowmore Megalithic Tombs are unparalleled anywhere else in Ireland and are older than the Egyptian pyramids by far! They date back as far as 4,500 BCE and were first surveyed by George Petrie, an Irish painter, archaeologist and musician in the 19th Century. The site was illustrated by Italian artists, Beranger and Bigari in 1779 on their travels through Connaught. The tombs were also later drawn by notable artist and archaeologist, William Frederick Wakeman. A notable Sligo scholar called William Gregory Wood-Martin did the first excavations here in 1888. In the 20th Century, Swedish Archaeologist, Goran Burenhult excavated several tombs and found charred cereal gains, shellfish, finely made stone tools, human bone, cremated bone and ash, small pins made of bear bone and many other precious artefacts clearly signifying the lives of these farming people who built these special graves. Clearly, these sites have and continue to inspire those who visit.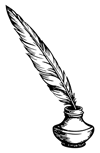 MEETING POINT
Knocknarea Carpark (East side of Mountain)

HEIGHT/LEVEL
327 metres. Moderate

PRICE
Mountain only- Group rate starts from  €100
                                                                                                      Mountain and Carrowmore Tombs- Group rate starts at €90.00

TERRAIN
Varied-Uneven, rocky track, gravel, steps
DURATION
Mountain 2 hours
Carrowmore Tombs – 1 hour

EQUIPMENT
Hiking boots, waterproof jacket, trousers, hat, walking poles (optional)
Historical hike best ever!

I hiked with Seatrails to an ancient 5,000 yr old tomb above the valley. The views and the spirituality reside there. Thanks Auriel for sharing a fab walk the best ever. Be artful, be well, Bridget.