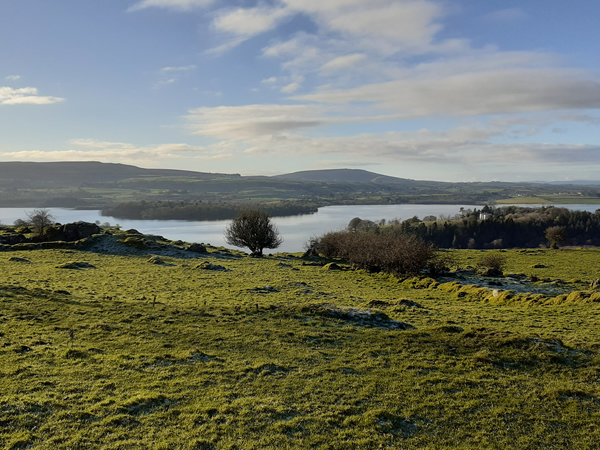 Moytura Mythology Trail
If you wish to explore magnificent South Co. Sligo with us, love Irish mythology and want to see some impressive historic and megalithic sites, then this is the perfect choice for you.
Queen Maeve's Trail
Are you interested to see some amazing megalithic tombs in Ireland? If so, join us on our Queen Maeve's Trail in beautiful Sligo.
The Knocknashee Trail
'Knocknashee' or 'Cnoc na Sí which translates to 'hill of the fairies (sidhe)' in Irish, is a small mountain in south Co. Sligo which literally juts out of rural pastureland.
'We have joined Auriel on a number of walks in and around the historic/archaeological areas Sligo over the last few years and could not recommend her walks highly enough. Informative, interesting and always well researched. If you are in Sligo and are looking for a brilliant day out I wouldn't hesitate to contact her. I am thinking of learning to ride a horse to be able to join one of her horse treks.'Pat D, Aug 2019.