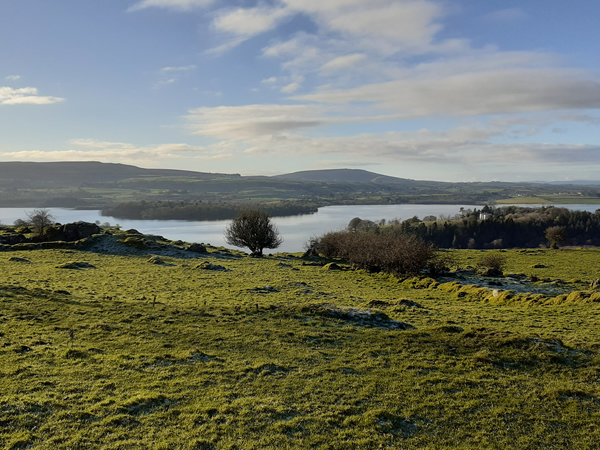 Moytura Mythology Trail
If you wish to explore magnificent South Co. Sligo with us, love Irish mythology and want to see some impressive historic and megalithic sites, then this is the perfect choice for you.
Queen Maeve's Trail
Are you interested to see some amazing megalithic tombs in Ireland? If so, join us on our Queen Maeve's Trail in beautiful Sligo.
The Knocknashee Trail
'Knocknashee' or 'Cnoc na Sí which translates to 'hill of the fairies (sidhe)' in Irish, is a small mountain in south Co. Sligo which literally juts out of rural pastureland.
Absolutely fascinating and insightful trail with Auriel. A beakon of knowledge about Knocknashee and the diverse archeology that exists on these plains. Spectacular views, amazing to see 4 counties MidTrail. Auriels enthusiasm is infectious, was left brimming with wonder. As a Sligo native to be given this level of inquiry about our ancient history is truly fascinating. This Trail is a Must-Do for any and all that are lucky to peep into the stories that surround Cnoc Na Sidhe (the hill or the faries).