Explore these magical purple mountains and embrace Ireland's ancient sites that are hidden within which are older than the Egyptian pyramids! Our tour will incorporate a day in these untouched mountains in south County Sligo which are filled with Irish mythology and folklore, wild flora and fauna, fascinating archaeology including megalithic tombs, an ancient village and spectacular natural caves. This is a unique karst landscape and a photographer's dream. We will visit two major sites on the day, the Carrowkeel megalithic Tombs and the Caves of Keash.
Carrowkeel Megalithic Tombs
From the outset, this trail will take your breath away. Auriel Robinson, your archaeologist guide, will explain the amazing post glacial landscape as it opens to you before you reach the ancient megalithic tombs.
We'll follow a tranquil rocky track where cute mountain sheep peep out from behind the rocks at you and you can soak up the fabulous rural scenery.
Auriel will explain about farming in Ireland and what practices are common here. This habitat is really wild and covers a large percentage of the Bricklieve Mountains. The track we walk on is part of the old Miners Historical Trail which traverses the magnificent south Sligo countryside.
In early summer, bright yellow irises pop their heads up, the gorgeous white 'May Bush' blooms which is the distinctive Irish thorn tree and purple bell heather blossoms too. Wild birds soar overhead such as the peregrine falcon.
On the route, Auriel will tell you about how things were during the Ice Age and the Stone Age and she will happily tell you some interesting Irish mythology about a famous battle that infused close by at a place called Moyturra or in Irish, 'Maigh Tuireadh'. She will also show you where turf came from and about the turf cutting tradition in Ireland.
You can enjoy views over a huge blue lake and stunning rift valley.
The first tomb you visit is 5000 years old and is aligned with the setting sun on the summer solstice which makes it very special indeed! Another tomb has a well-preserved corbelled roof giving it a temple like feel inside. You will be simply amazed at these ancient burial sites of early Irish farmers. The spread of farming practices began in the 5th millennium BC. It has been proven through excavation and scientific analysis that agriculture originally spread from the Far East.
After visiting the incredible tombs, you will return to the start point for a complimentary hot cup of tea and biscuits served to you by Auriel, al fresco. We'll then head off to the Caves of Keash, which is just a short drive away through gorgeous rural and agricultural countryside where sheep and horses graze happily. If you only want to see the Carrowkeel Tombs, please state this on the booking form and we will aim to facilitate you but we recommend you do both. There is a short and beautiful drive between the sites. You follow your guide!
The Caves of Keash
Do you ever imagine what or who lived in the caves of Ireland many moons ago?
What a fascinating landscape you will visit at Keshcorran or in Irish, 'Ceischorainn'. The caves are said to be named after 'Corran', an Irish harpist who, thousands of years ago lulled a sow to a sleepy state while it was being hunted by the Fianna, our ancient Irish warrior tribe. There are lots of quirky stories about this place, you just must come and see for yourself.
Just west of several karst limestone ridges of Carrowkeel, these 16 caves are situated high up along a ridge on the western side of Kesh mountain. Walk with us through Irish countryside and into these mysterious caves set within carboniferous limestone. These caves were once under the sea. Your archaeologist guide will explain their formation and what was found here over 100 years ago. You will be amazed to hear how much life there really was in the Keshcorran Caves at the end of the Great Ice Age. Who would have thought there were animals in Ireland during this period such as brown bear whose DNA matches the polar bear, wild horse, arctic lemming and even Eurasian lynx! Humans inhabited the caves from the Mesolithic period onward, leaving behind tools, bones and remains indicating that they lived in these caves for thousands of years. The place is steeped in mythology, archaeology and magic so book your trail with us now!
Historical Background
Carrowkeel or 'Ceathramhadh Caol' in Irish means 'narrow quarter' is in the beautiful Bricklieve Mountains of South County Sligo which are situated close to an impressive freshwater lake known as Lough Arrow.
Carrowkeel is one of Ireland's finest megalithic cemeteries in Ireland. The 5000-year-old megalithic tombs are set within a perfect karst limestone landscape which is covered in beautiful bell heather, fen grassland, rushes and upland scrub. It is a Special Area of Conservation due to the presence of the rare Mash Fritillary butterfly and other protected species like the rare white orchid. Blackface Mountain sheep roam freely here too and will greet you upon arrival at the trail head.
Robert Lloyd Praeger, a well-known Irish naturalist, writer and librarian and archaeologist R.A.C. Macalister discovered the tombs at the turn of the 20th Century and went on to excavate several of them in 1911. They were also accompanied by archaeologist E.C.R. Armstrong. What they found was truly remarkable; 5000-year-old passage graves that early Irish farmers had built as important resting places for their loved ones or important members of society. The artefacts found in the tombs included sea mammal vertebrae, gem stones such as garnet and jasper made into beads, numerous cremation burials, boar tusk and decorated pottery. They also discovered a rare ancient Irish prehistoric village on a ridge to the East called 'Mullaghfarna', meaning 'ridge of the barley'.
The Keash Caves, located to the west of a number of karst limestone ridges were investigated at the turn of the Century, first in 1901 by Robert Lloyd Praeger, Robert Francis Scharff and R.J. Ussher. Their excavations and subsequent work proved the existence of animals living in the caves and in Ireland during and after the Ice Age such as brown bear whose DNA matches the polar bear, wild horse, arctic lemming, wolf and even Eurasian lynx. These caves were probably used and inhabited by the Carrowkeel tomb builders.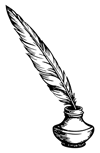 MEETING POINT
We can meet you at Castlebaldwin petrol station, N4.

HEIGHT/LEVEL
c.330 metres

PRICE
Group rate starts from €120.00

TERRAIN
Track, muck, some wet ground, grass, scrub, peat

EQUIPMENT
Hiking boots, good hat, jacket and waterproof trousers, sunscreen
2 Days Hiking & Walking

Met up with Auriel for a days hiking up to the Carrowkeel Megalithic Tombs. Had an absolutely fantastic day, really enjoyed her company and the way she gave very informative history talks along the way. I enjoyed it so much I booked on for a second day's walk out at Streedagh beach. Again, she explained all about the history of the Spanish Armada, the shipwrecks, the ecology, the formation of the mountains, …. I guess the fact she's trained in Archaeology & Geography and a Masters Degree in Maritime Archaeology and fifteen years experience is a major help! Thanks so much Auriel, till next time.