Benbulben Mountain Trail, Sligo

Are you interested in hiking in Sligo?
Our Benbulben Mountain Trail is one of the best hikes in Ireland! It is one of the five table top mountains in the world and the only one in Ireland.
Benbulben Mountain is plateau shaped, 526 metres high and towers over the gorgeous green and rural landscape of Sligo and the Wild Atlantic Way coastline. It is a photographer's paradise.
Your expert guide Auriel Robinson will take you on a journey you won't forget. She is an experienced, qualified archaeologist and passionate about Irish history.
When you join her on the hike, you will hear all about this amazing mountain, how it was formed, how it was shaped after the last great ice age, and what unusual and protected flora grow high up in its distinctive crevices.
The views while hiking are stunning. Wild Irish bog land lies below where farmers stack their turf annually to dry out in the summer sun. Mountain sheep graze happily around you. You will feel like you are a thousand miles away.
We will stop for a picnic along the route for a break, visit a cave, and then continue to the famous Head of Benbulben.
The bedrock here is carboniferous limestone which dates to when this mountain was actually seabed! This was when Ireland was once part of Pangaea, a large super continent before the plates split apart and began to move. It is simply amazing when you think about it!
Historical Background
This mountain is steeped in mythology, where in ancient times, Fionn McCumhail who was leader of a band of Irish warriors known as the 'Fianna' hunted in the woods of Benbulben Mountain, known as Dubhros where wild boar and deer roamed free. The old love story of Diarmaid and Gráinne is associated with this mighty mountain as well. It is also mentioned in one of William Butler Yeats' work, 'The Land of Hearts Desire' which we know as Sligo. William Butler Yeats was a 1923 Nobel Laureate. In his work, he depicts faeries coming out of the mountain side to bring the mortal back into their faery world.
'You shall go with me, newly-married bride, and gaze upon a merrier multitude.  White-armed Nuala, Aengus of the Birds, feacra of the hurtling foam, and him who is the ruler of the Western Host, Finvarra, and their Land of Heart's Desire, where beauty has no ebb, decay no flood, but joy is wisdom, Time an endless song. I kiss you and the world begins to fade'.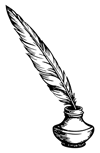 MEETING POINT
Drumcliffe Church Carpark (15 mins North of Sligo on N15)

MINIMUM NUMBER
4 people (will take less but minimum payment is 4)
HEIGHT/LEVEL
526 metres. Strenuous

PRICE
Group rate starts at €140.00 (4 adults)

TERRAIN
Uneven, bog, track, rocks, stream/ravine, some steep ground, marsh
DURATION
4 hours allowing for tea/picnic stop

EQUIPMENT
Water, hiking poles (optional), warm hat, sunscreen, sandwich, chocolate snacks, quality hiking boots, waterproof trousers & jacket
Myself and wife had a brilliant time with Seatrails and Auriel last Saturday climbing Benbulben in Sligo. Really felt at ease and Auriel had great knowledge of the route and info on surrounding areas. Really would recommend this to really enjoy the whole experience

Date of experience:

 September 2020